Caring During COVID-19: How You Can Help the Horse Community During the Pandemic
Caring During COVID-19: How You Can Help the Horse Community During the Pandemic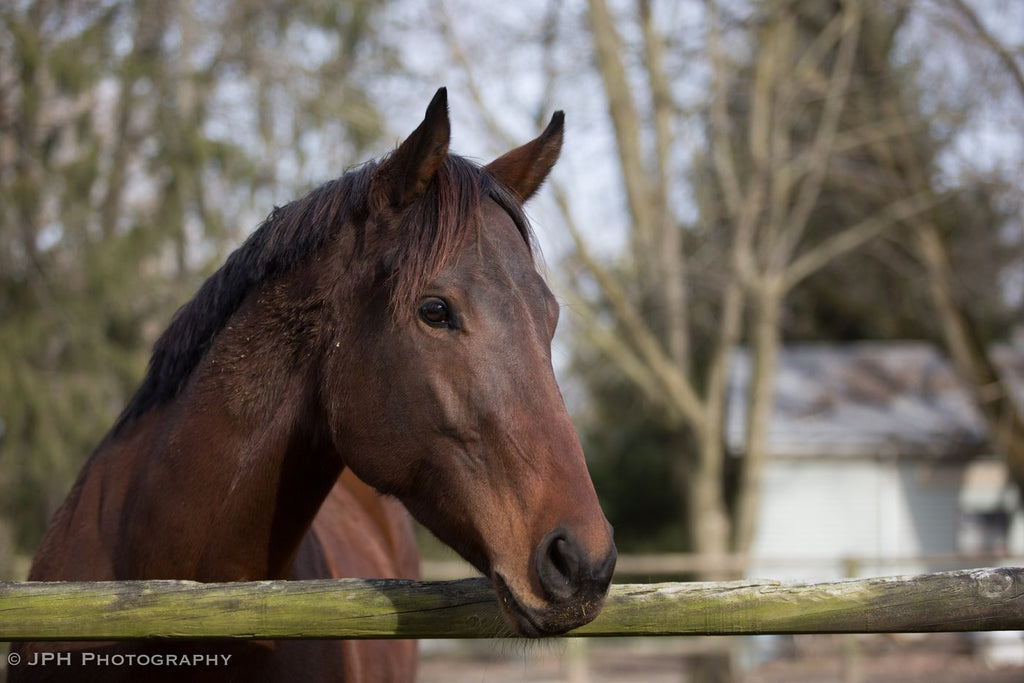 The Coronavirus (COVID-19) pandemic has hit the equine industry hard.  Here are a few things you can do to help the horse community during this time.
By Chelsey Burris
A few short months ago, many of us were mapping out our show schedules for the year, enjoying lessons, and maybe shopping for a new horse.  The world as we know it has changed as COVID-19 has swept across the globe.  The horse industry has been brought to its knees, and unfortunately, this shows no signs of ending soon.  From owner illness causing horses to become homeless, small businesses shutting down, and recently out-of-work owners no longer being able to afford their equine partners, the horse community is hurting. 

It's a scary time.  However, there are a few things you can do right now that will make a big impact:

Donate – Perhaps the most important thing you can do right now is make a donation!  No amount is too small.  Many adoption organizations are struggling to support themselves right now, as they are taking in more and more displaced horses.  If you are in the financial position to give, your gift will go a long way in helping those struggling during the pandemic. You can donate our Facebook fundraiser here or buy a t-shirt for a good cause!

Volunteer – Social distancing may prevent you from typical volunteer activities, but many businesses need administrative help during this time.  Put out a call on social media to see if you can give a few hours here or there.

Join Our Database – COVID-19 doesn't discriminate, as people of all ages are falling ill.  What will happen to your horse if you get sick?  We have been working to create a database to help match those who may need help with folks in their community who could spare a stall, pasture, or their time. If you can help or if you need help, sign up here: https://www.cognitoforms.com/FriendsOfFerdinand1/COVID19EquineCommunityConnectionResource

Shop Local – The economic effects of COVID-19 have been felt across the country and around the world.  Small businesses have been hit the hardest.  Many of them are forced to lay off workers or reduce hours to make it through.  Many small businesses are now offering online ordering, or contactless pickup to comply with social distancing guidelines. Check out your local tack shop, feed store, or other horse-related businesses, and show your support during the pandemic. 

Reach Out – Do you have an elderly neighbor with a horse?  Or how about a friend who is a nurse by day and an adult amateur rider by evening?  How are they doing during this pandemic?  A quick phone call or text can mean the world to them, and you could be their horse's best chance at having a safety net if things go wrong.

If you can – ADOPT.  Many adoption organizations are becoming overrun, as financial hardships are causing more and more owners to hand over their beloved horses.  If you've been considering adopting a new horse, there is no time like the present! You can browse our adoptable OTTBs here.

Share This List with a Friend – Maybe you're not in a position right now to do some of these things, but there's one thing we can all do – SHARE this list.  The more people we can reach, the better chance we have of helping horses and their owners right now.

The horse community knows how to band together.  We are tough women and men who aren't afraid of hard work, breaking a sweat, and getting things done.  We will get through this, and we will get through it together.