Friends of Ferdinand Inc. Receives 2016 Grant from the Brennan Welfare Equine Fund
Friends of Ferdinand Inc. Receives 2016 Grant from the Brennan Welfare Equine Fund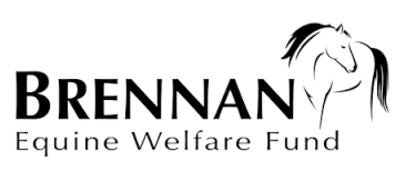 Friends of Ferdinand, Inc. (FFI) is pleased to announce that it is a 2016 grant recipient from the Brennan Welfare Equine Fund. Thirteen organizations across Thoroughbred and non-breed specific organizations received grants this year. Each recipient is recognized as an outstanding equine rescue, rehabilitation, retirement and/or retraining organization. FFI is the only organization in Indiana to be recognized through this grant this year.
The Brennan Equine Welfare Fund, founded in 2000, is a non-profit organization which raises funds for equine groups across the United States. It has a long-standing relationship with Friends of Ferdinand, Inc. The two organizations have teamed up to aid a variety of ex-racehorses rehabbing and retraining for second careers. One of the most notable success stories of these two organizations working together is their effort to save Maybe My Way (aka Malcolm.) Malcolm was rescued from a kill-pen in late 2014, rehabbed from a broken pelvis, defied the odds during his recovery, and entered the FFI retraining program where he has since been successfully adopted.
This grant will be used by FFI to care for the thoroughbreds going through its retraining program in 2016. It will help cover the expenses of the horses, including the retraining and veterinary bills of some of the horses currently in the program.
Friends of Ferdinand Inc. (FFI) is an Indiana-based non-profit which strives to provide ex-racehorses with the retraining they need to find steady homes beyond the racetrack. Horses that have gone through the FFI retraining program have landed successful second careers as eventers, hunter/jumpers, dressage mounts, trail horses, and more. FFI, with the motto "retired from racing, not from life", is accredited by the Thoroughbred Aftercare Alliance.