Tony Stewart Foundation Supports Retired Racehorses and Internships in 2017
Tony Stewart Foundation Supports Retired Racehorses and Internships in 2017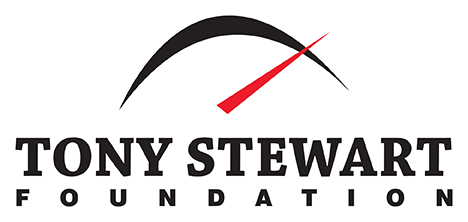 The Tony Stewart Foundation Board of Directors recently announced that they will award a grant to Friends of Ferdinand Inc to support racehorse retirement and equine welfare education in 2017.
The mission of the Tony Stewart Foundation is to provide grant funding to well-qualified organizations serving children who are critically ill or physically disabled; animals at-risk or endangered; and drivers injured in the sport of motor racing. 
The mission of Friends of Ferdinand resonates well with the mission of the Tony Stewart Foundation and Tony's passion of helping animals. Born and raised in Indiana, helping racers of a different breed has been an ongoing commitment of the Tony Stewart Foundation since 2008. We are honored and grateful for Tony's continued support. Tony announced his retirement from driving in 2015, and we think helping retired racehorses transition to second careers is an even better fit with his mission.
The Tony Stewart Foundation has assisted the retirement, rehabilitation, and re-training until adoption of over 50 thoroughbred racehorses retiring from racing in Indiana and racetracks in surrounding states. TSF support has sparked local and national attention to Friends of Ferdinand and the plight of racehorses who are no longer competitive on the racetrack. More recently, TSF has provided seed funding for an internship program that provides opportunities for up-and-coming talented young riders to get hands on experience re-training off-track thoroughbreds and introduced to complex equine welfare issues and leadership skill development. We look forward to continuing this work, in partnership with Tony Stewart Foundation in 2017.