Friends of Ferdinand Launches New Pasture Pals Program
Friends of Ferdinand Launches New Pasture Pals Program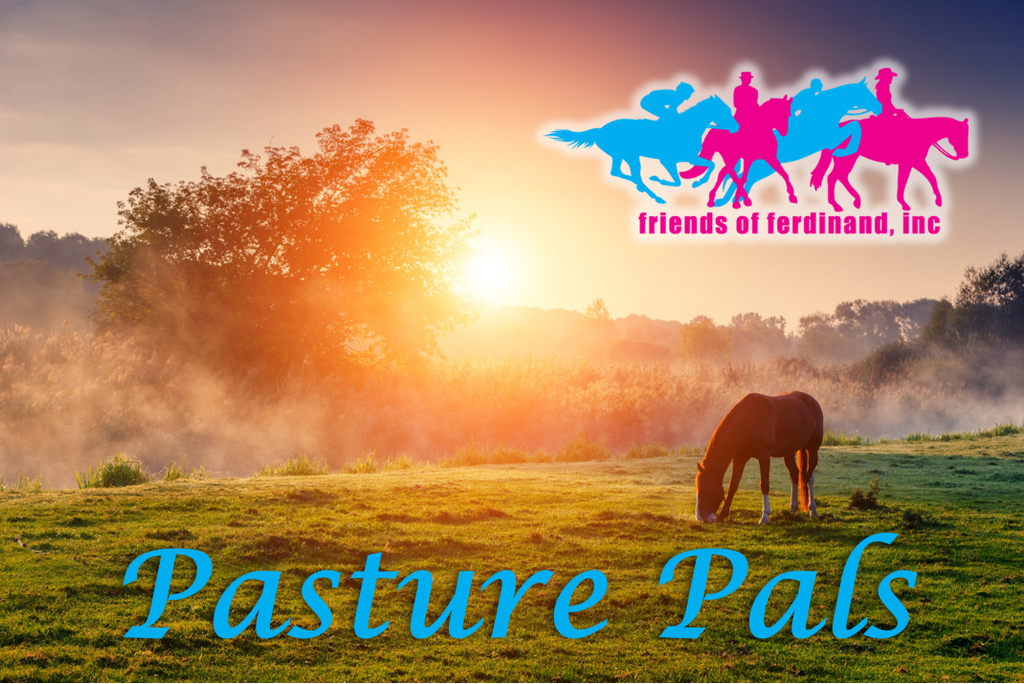 Sometimes, we get a wonderful Thoroughbred into our program who, through some past injury or ailment, will never be able to be a riding mount. These horses still have a lot of love and life left to give, but finding adopters for them can be a challenge.
If you have a lonely horse looking for a companion, an empty field that could sure use an equine to jazz it up, or just want to bring a new horse into your life to pamper, become a Friends of Ferdinand Pasture Pal!  You'll be added to our Pasture Pal list, and when one of these horses becomes available, we will reach out to you to see if it's a good fit.
"Friends of Ferdinand (FFI) is excited to expand our program through the launch of Pasture Pals," said FFI President Erin Smith.  "As the needs of our horses continue to change and evolve, we strive to find the best ways to connect them with long-term homes."
To become a Pasture Pal, fill out this form, and we will be in contact with you to help connect you with your perfect companion horse!