A Twist of Fate
A Twist of Fate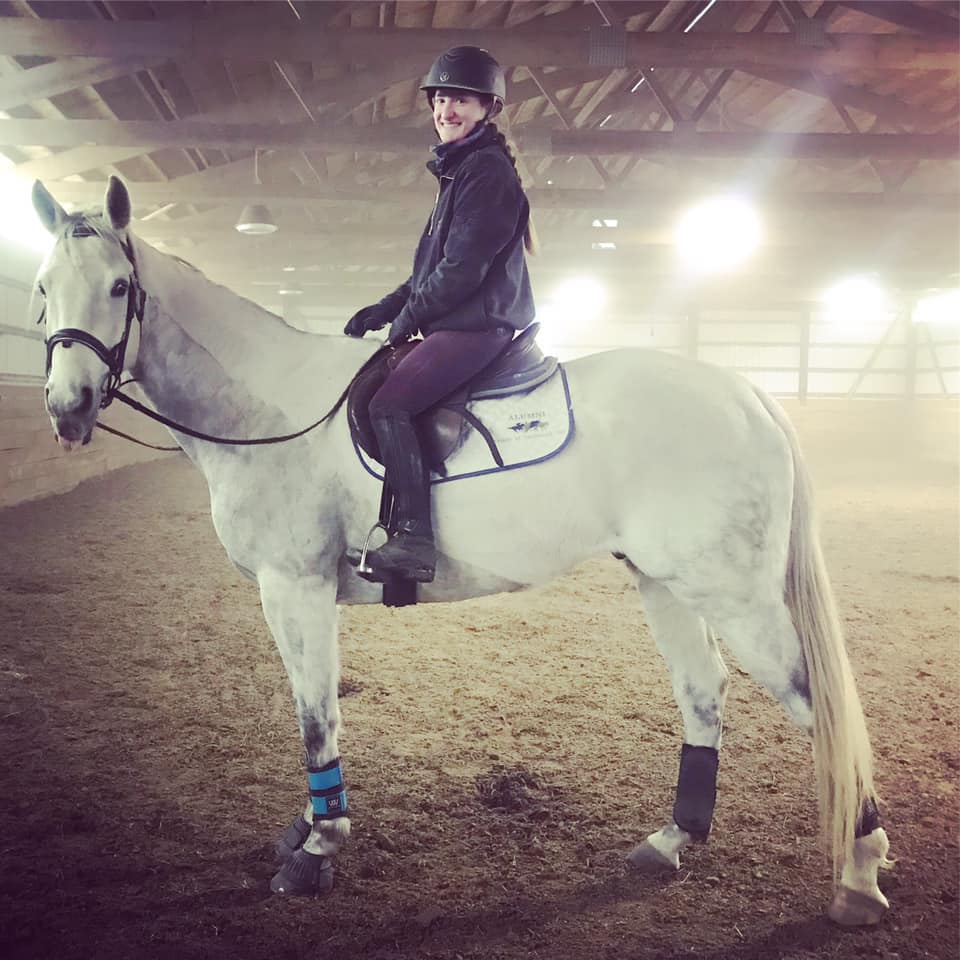 My journey to adopting Remmy (Big Blue Country) didn't start out "traditionally". I wasn't looking for another horse, and I didn't have intentions of getting another horse until sometime next year. When he came at Springcliff Farm, he had just arrived back in Indiana after spending some time in a less-than-desirable situation that was beyond anyone's control. When I first saw him, he was thin and had a bandaged hoof after stepping on a nail. He was on stall rest, and he was an occasional cribber. It wasn't love at first sight, by any means. However, I could recognize that he'd be a nice-looking horse when he filled back out. He had a teddy bear personality and would do anything for a peppermint. 
A couple months went by and Remmy had been able to be turned out. He started to gain weight and his injured hoof was growing back better than expected. He was soon cleared for riding, and Sara invited me to come test him out. There was a potential adopter that was interesting in trying him, so I was going to see how he was under saddle before they came to ride him themselves. In true Remmy fashion, he was perfect. He hadn't been sat on in six months and he didn't put a foot wrong. I distinctly remember saying, "this horse is my kind of ride." He had a big floaty trot and a rocking horse canter. I had a big, goofy smile on my face the whole time and there was just no hiding it. 
Fast forward a couple weeks later, I was riding him for the second time ever to show him to the potential adopters. I felt a little pang of jealousy as I was showing him off, knowing for sure that he'd have them hook, line and sinker. This would likely be my last time on him. Lo and behold, it ended up not being a match made in Heaven. While part of me was (selfishly) happy that I'd have the ride for a little bit longer, I was sad for Remmy. All I wanted was for him to have people of his own. He deserved to be spoiled and doted on for years to come. The thought of adopting him myself started to come to mind, but I tried to ignore it. I was trying to finish paramedic school (the LONGEST year of my life), I didn't need another horse. I thought, "maybe later, if he's still available." I wasn't going to stand in the way of him getting a home, no matter how sad it made me. 
As it turns out, I wasn't the only one thinking that way. It was suggested to me more than once that I should adopt him. I was assured that we could work it out in everyone's favor. It didn't take much twisting of my arm to agree to it; I couldn't bring myself to let him go for good. He was a promising eventing prospect, had an A+ personality, and we "clicked". We all reached an agreement and that was that!
 I'm so thankful to FFI for working with me to be able to give Remmy a home, and never pressuring me to do anything when I wasn't ready. They made the entire process painless and easy, which was important to me. I could tell by the way everyone talked about Remmy that he was truly loved and cared for. I never really thought an adoption agency could be so supportive, but I was incredibly wrong. I would adopt another horse from FFI in a heartbeat. 
I hope to be eventing with Remmy in 2019! Whether we're showing, participating in clinics, or just hacking around the farm, I'm looking forward to the future to come with this wonderful horse.