Headed for Big things!
Headed for Big things!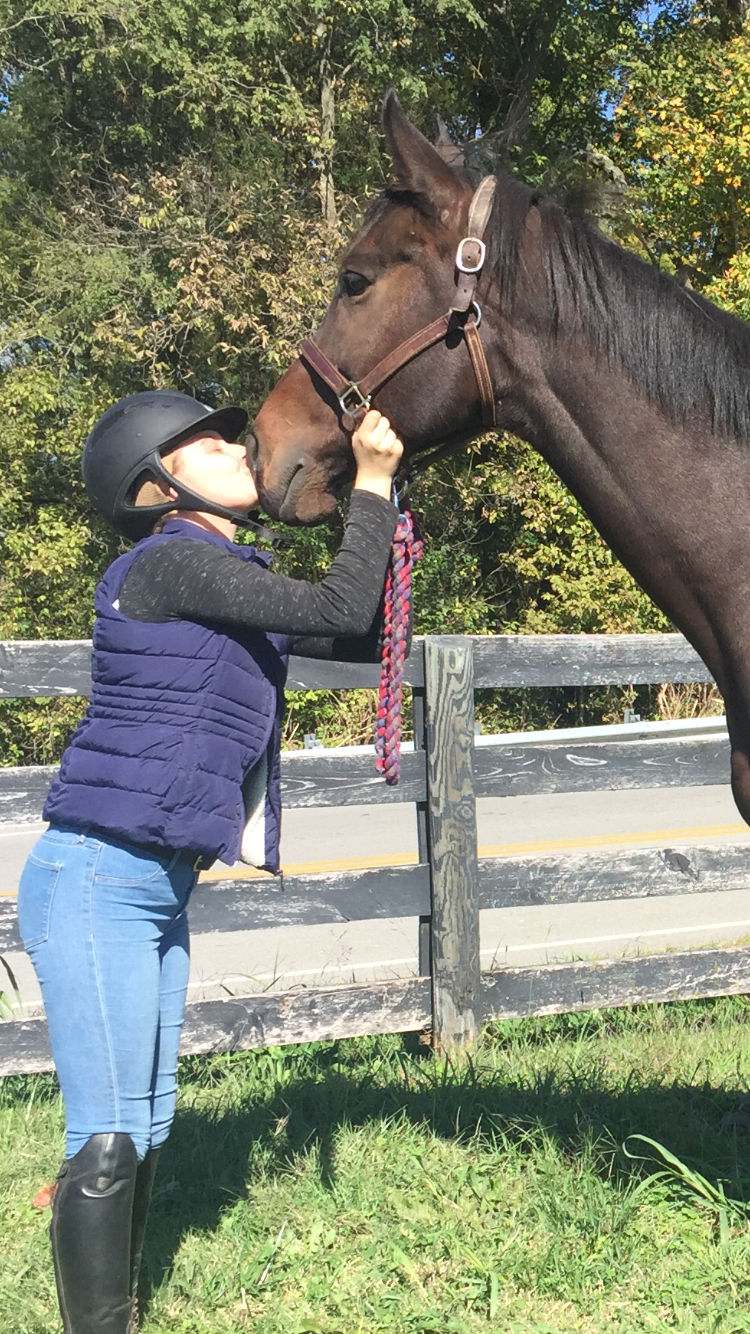 This summer, I made the best decision I've made in my life - I adopted a thoroughbred gelding named Big Sur Beach (now Celso) from Friends of Ferdinand. Celso was owned and trained by Mike and Penny Lauer, and raced six times before they retired him to Friends of Ferdinand.  Since I brought him home, things have been beyond great between us.
I was a little intimidated when I decided to adopt him, he is only 5 years old, a whopping 17.3hh, and the first horse I've owned besides my naughty childhood pony who is only 12.1hh!  But ever since the day he walked off the trailer and was handed to me, he has been nothing but calm and happy. For the last couple months, we have gotten into a more serious routine, schooling 5 days a week, and everyone at the barn is just amazed at his progress. He is, without a doubt, the best moving horse I've ever ridden. He loves to learn, and working on new things is never a struggle.  Even on windy or cold days when the other horses are fresh, he is just his normal, relaxed, happy self - no silly business.  No matter what's going on around him he just pays attention to what I'm asking and I'm so grateful for that (especially after years of pony antics). Being so huge, he is a bit of a challenge to keep fat, so he basically never stops eating -  there's always a big pile of hay wherever he is and I'm not shy about giving him tons of treats. He is truly a gentle giant, and a complete joy in every way imaginable.
I just cannot adequately describe the impact he's had on my life - he gives me so much hope for my future as an equestrian. I feel like with such an amazing partner by my side, I can achieve anything, I spend all my time at the barn working and riding him, and honestly, I wouldn't have it any other way. So thank you to everyone at Friends of Ferdinand!!!  You guys have such a wonderful team and without you all, I wouldn't have found the horse of my dreams.