A different kind of success story..
A different kind of success story..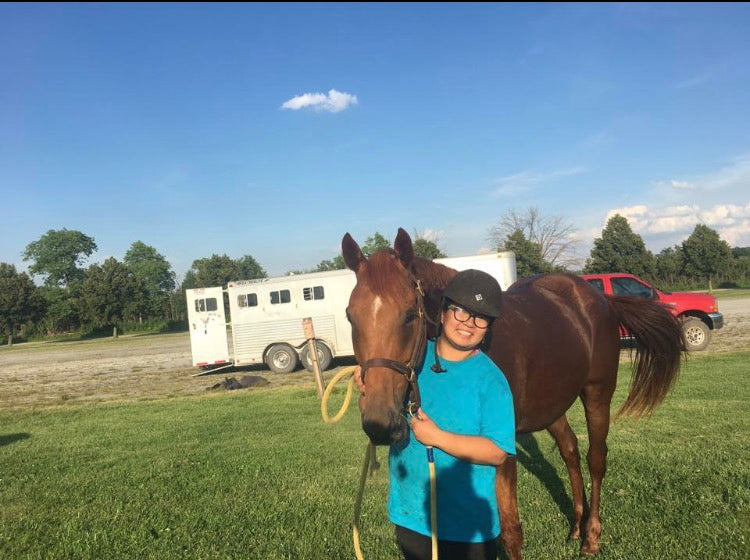 Catherine Rose has become a staple at our retraining facility whether she's tacking up horses, setting jumps, or behind a camera lens.  When she's not helping with the FFI horses, Catherine is successfully showing in the local hunter and dressage circuits.  Read below about her experience with Friends of Ferdinand: 
Hi my name is Catherine Rose and I have now been volunteering for Friends of Ferdinand for almost 2 years. FFI has become a big part of my everyday routine. The opportunities that FFI has allowed me to be involved with have been very educational and fun. The reason I started volunteering for FFI was because I wanted to help out more with the horses and wanted to be able to be apart of theses horses journeys to their forever homes. I wanted to watch them evolve from racehorses into eventers , jumpers etc. I have been working with horses since I was four years old and they have always been what brings me joy day by day. FFI has made it possible for me to continue being around horses daily and I couldn't ever thank them enough for allowing me this volunteer opportunity. I love the way FFI makes you feel involved as soon as you become a volunteer. I look forward to volunteering for FFI for many years to come and am excited to be apart of many more horses journeys to find their forever homes.